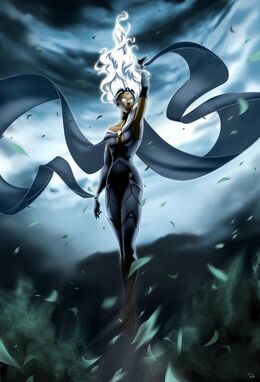 Air is the primal element of inspiration, light-heartedness, and creativity. Unpredictable and ever-changing, Air appeals to mages with temperamental personalities and creative minds. One second a soft summer breeze and the next a raging storm, Air is not to be underestimated.
Further Specializations
Edit
Air is one of the Pure elements, the roots of all primal magic, but combining it with other elements can create further and varied specializations. The possible specializations are infinite, but these are some of the more common examples.
Secondary Specializations
Edit
There are other, rarer recombinations of the element of Air that are mastered by fewer sorcerers, requiring additional practice.
Elementals, Deity, and Realm
Edit
The elementals of Air are the Djinn, and the deity of the skies is Oriel. The realm of air is Celestine.