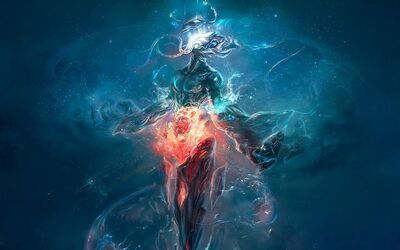 El is the name given to the collective entity formed by all six of the Deities fusing their consciousness together. A being of unparalleled power, it is the ultimate form of sentience, the living form of the Nexus.
El was only formed once, aeons ago, to form a protective barrier around the earth. This barrier, known as the Seal, holds still, despite tears and gashes sometimes allowing portals into the Abyss .
Although El would have the power to destroy Lilith herself, the gods refuse to form it, their conflicts and fights preventing them from working as one.